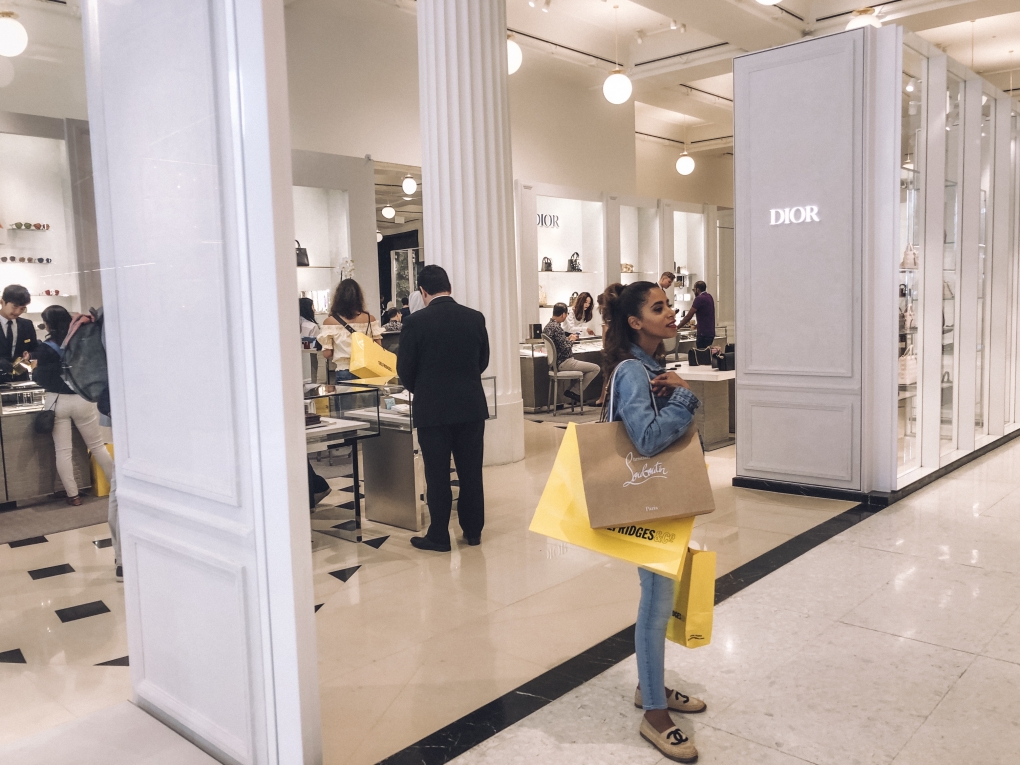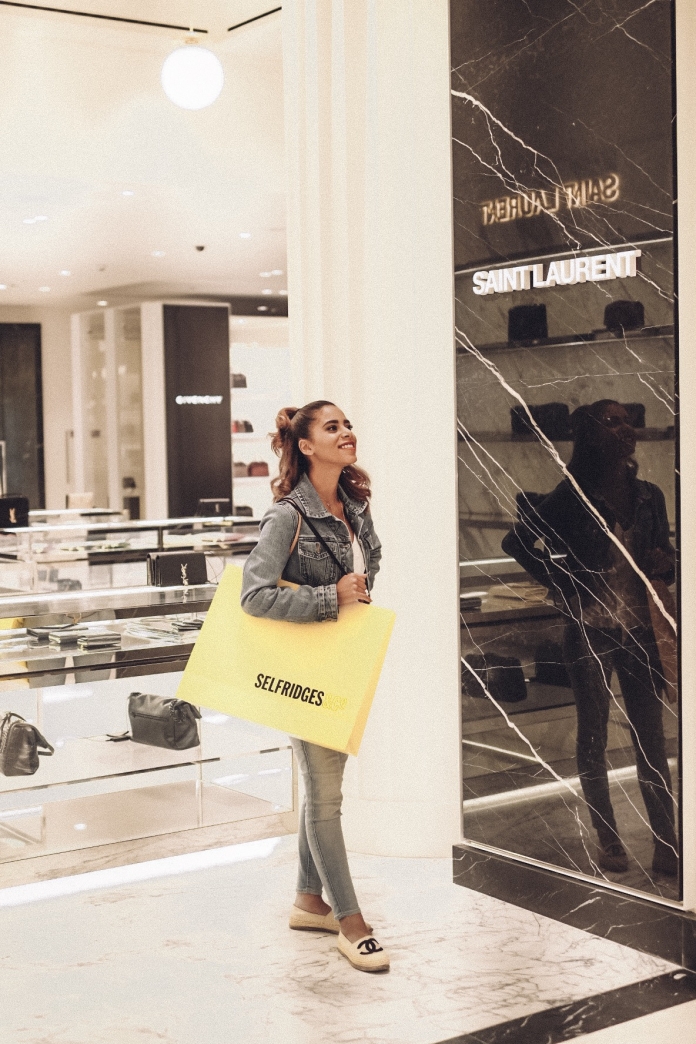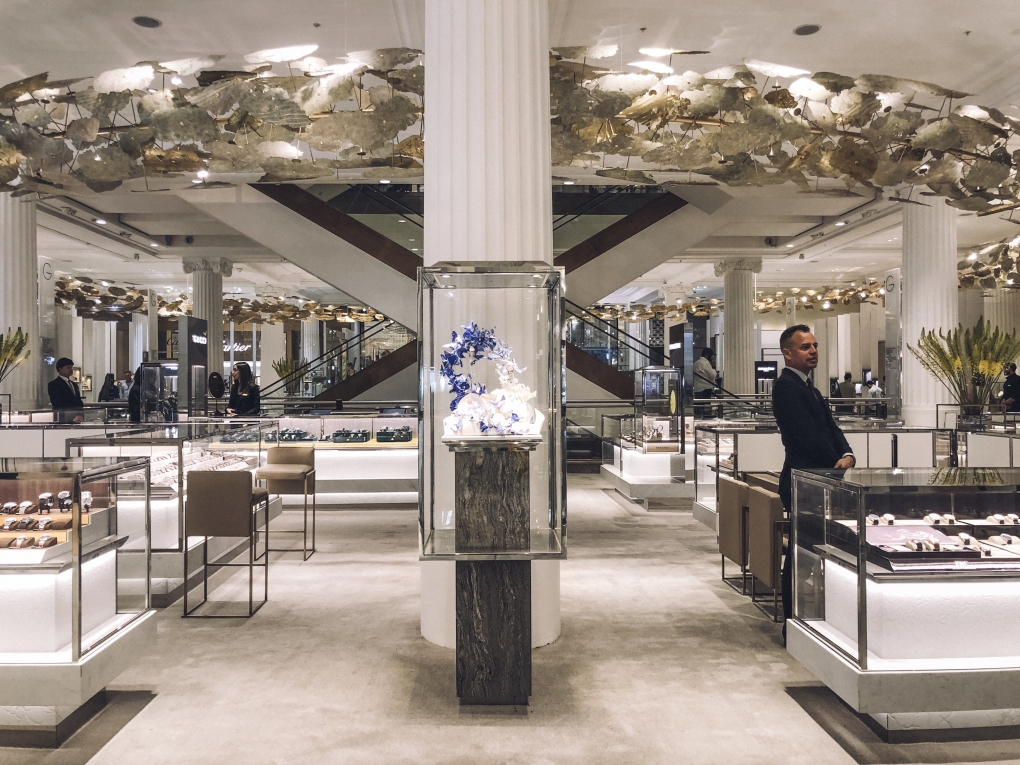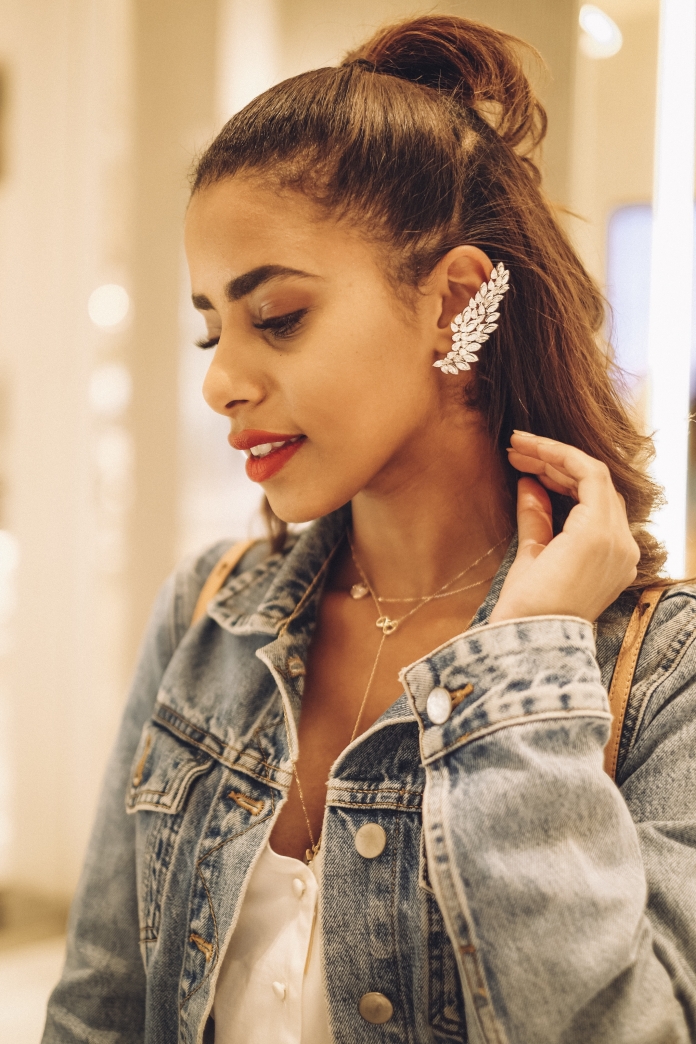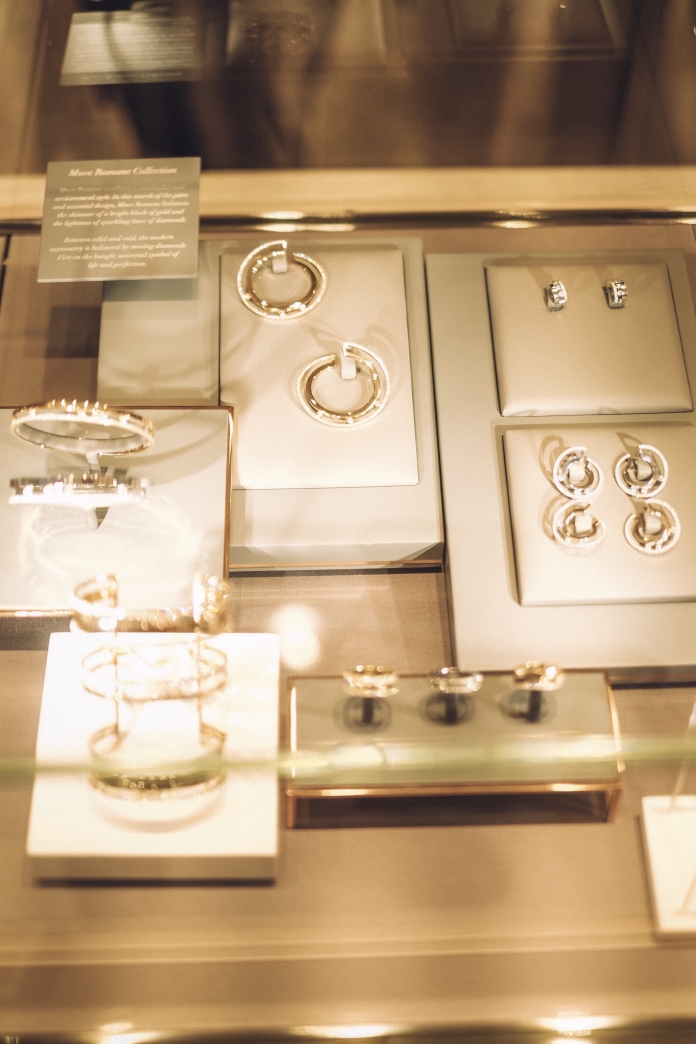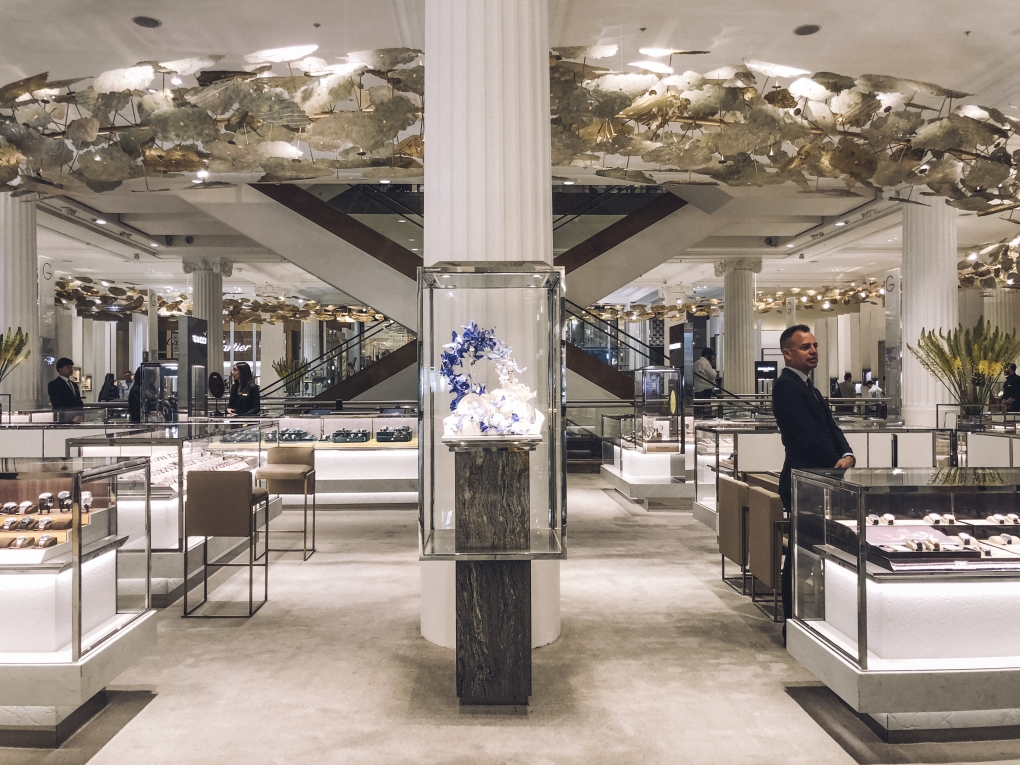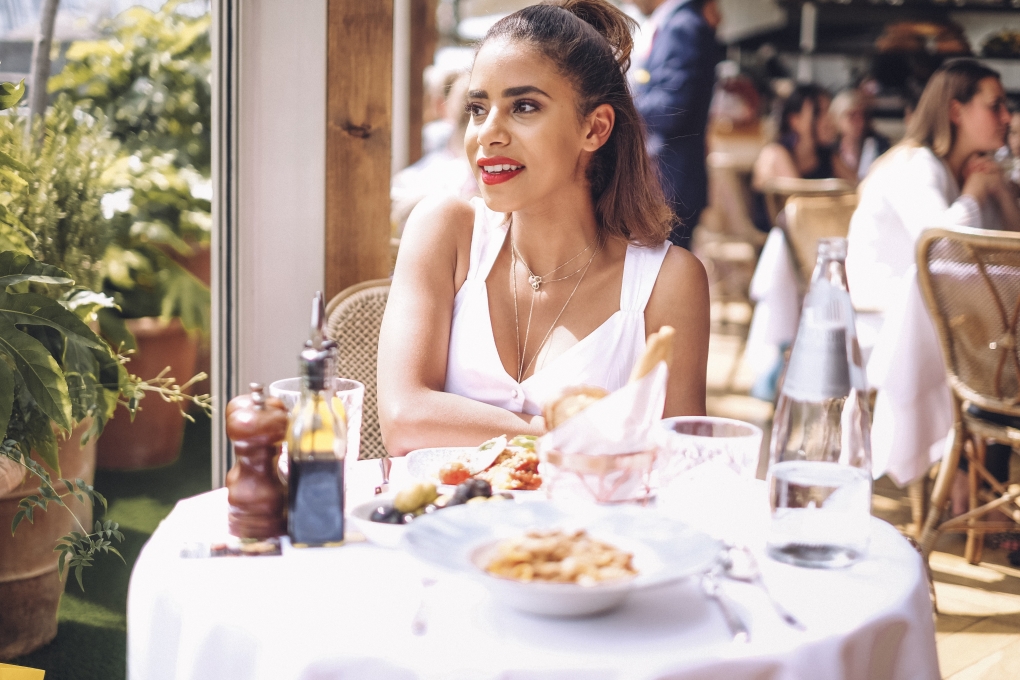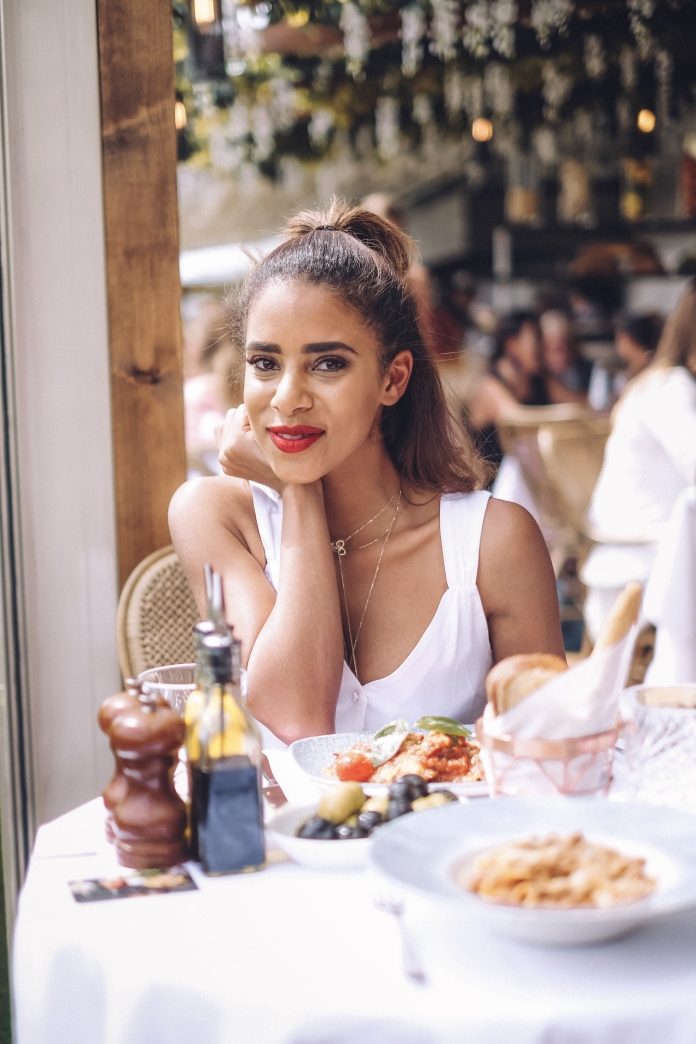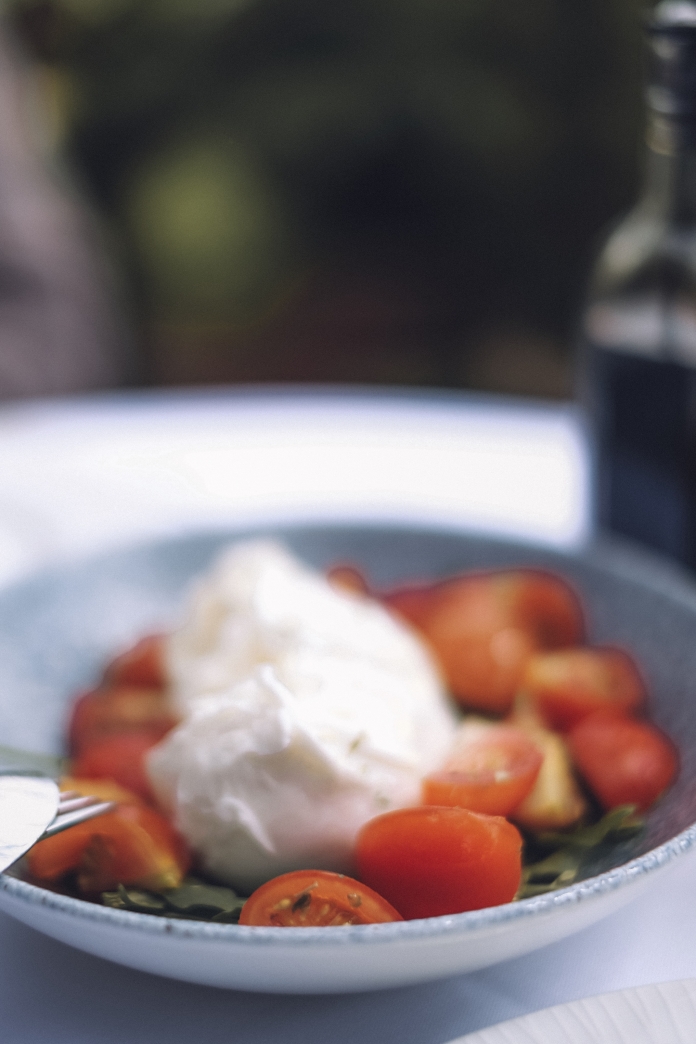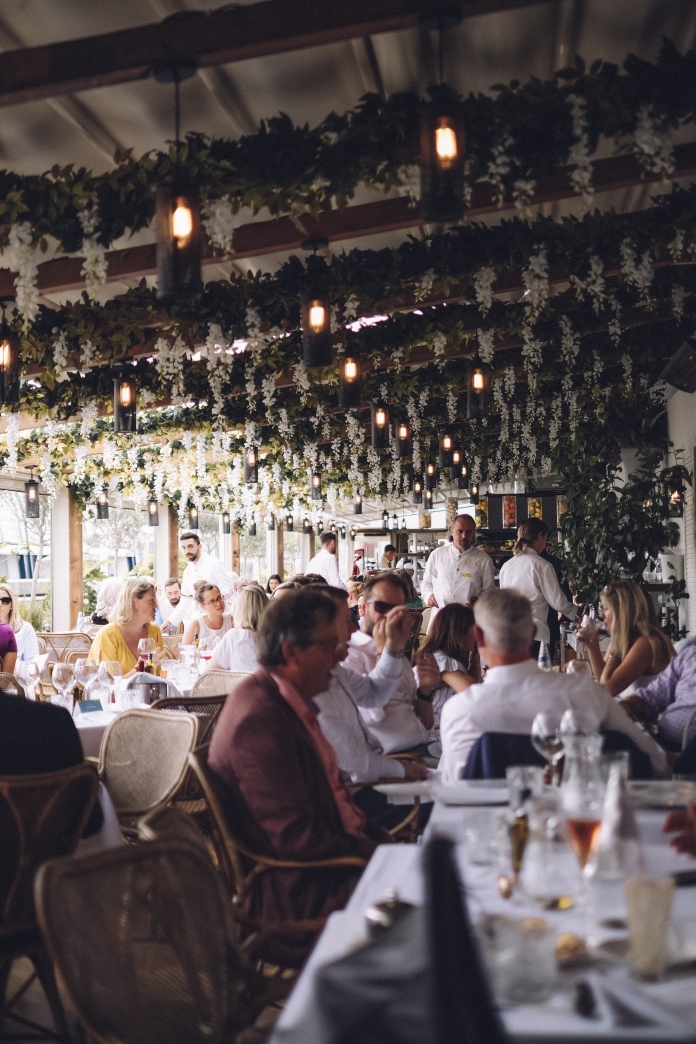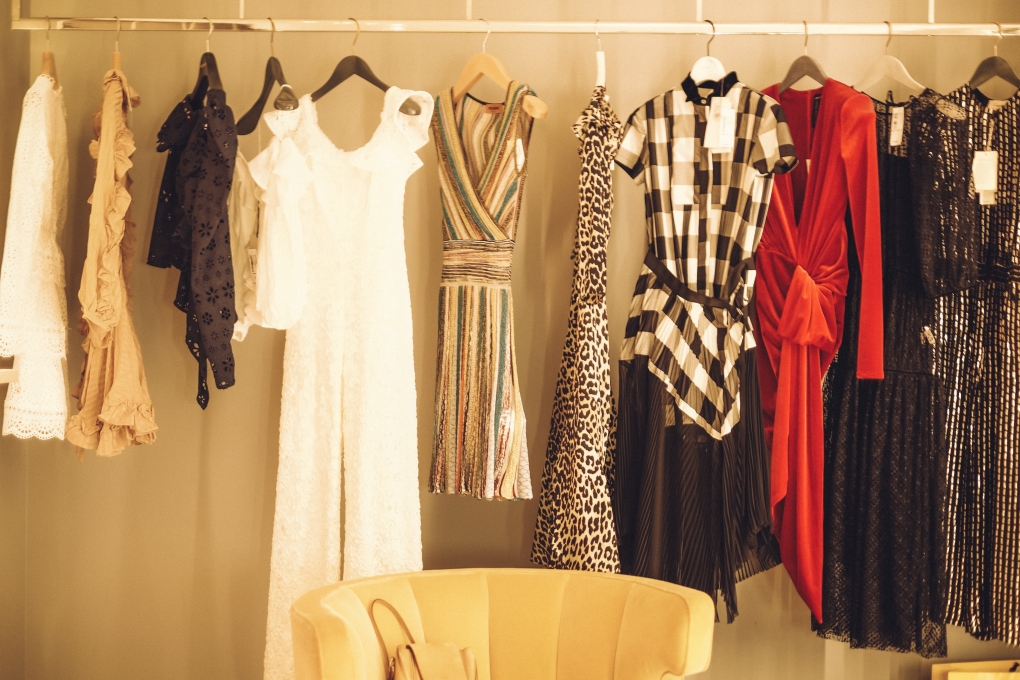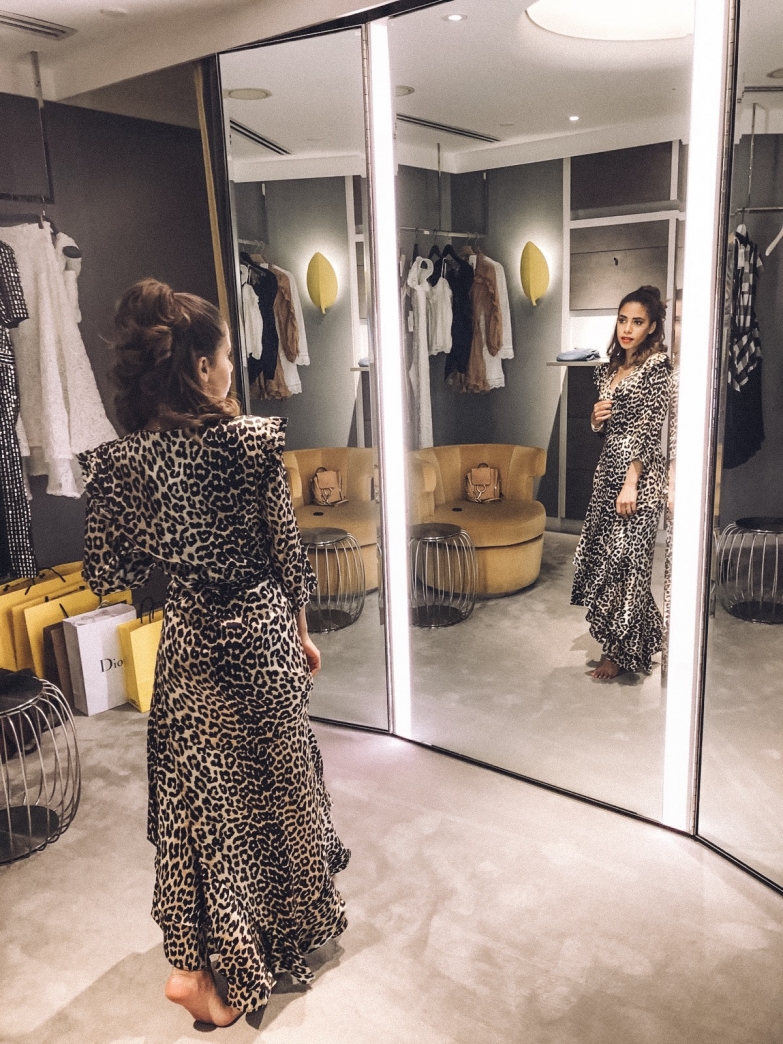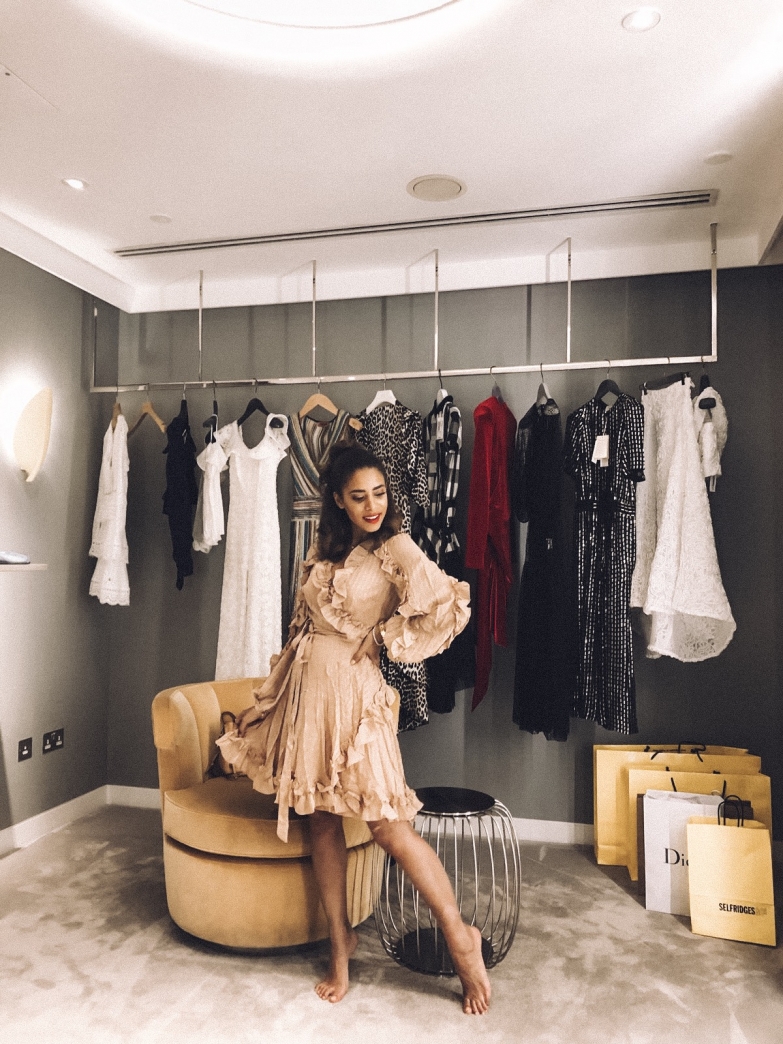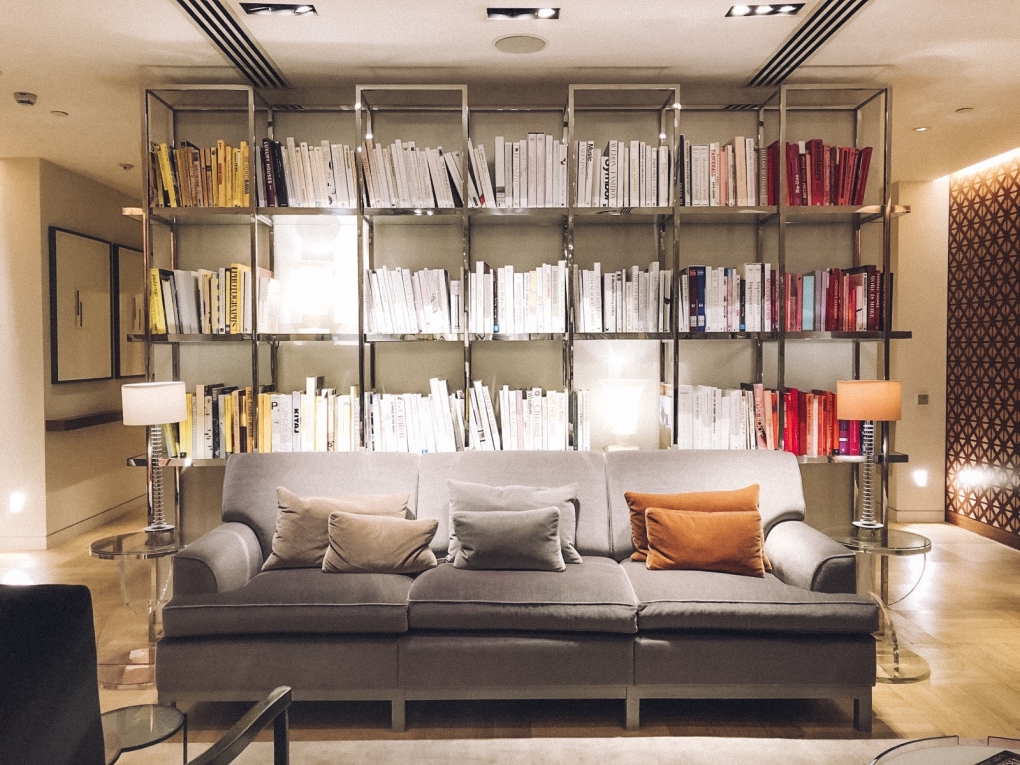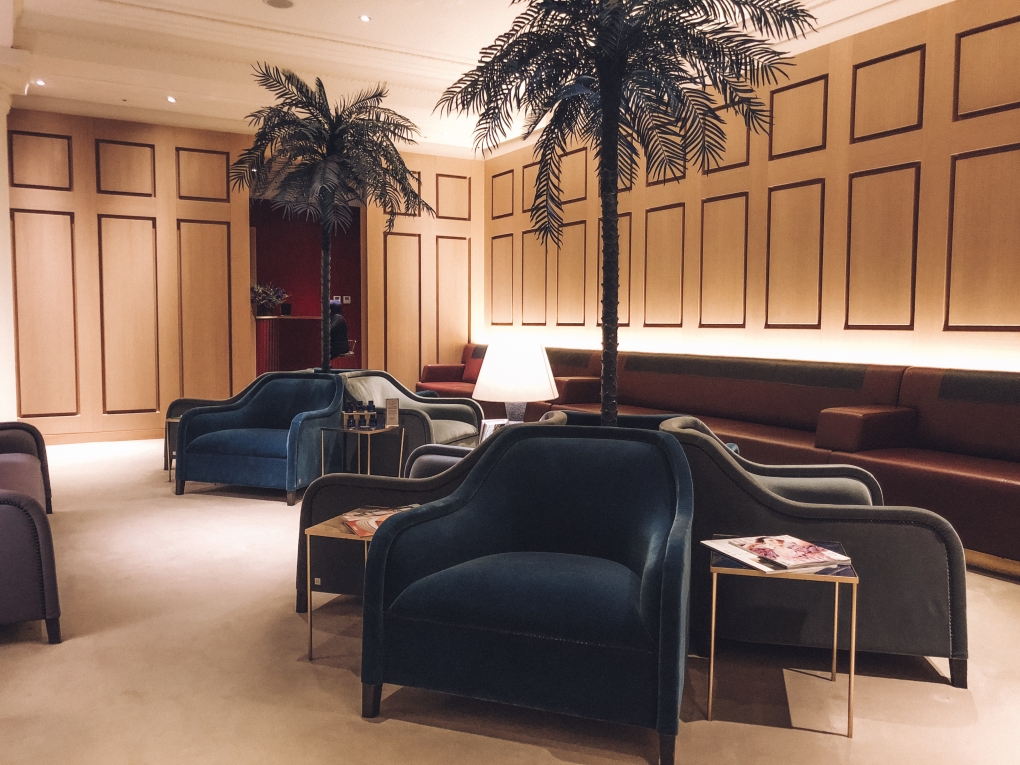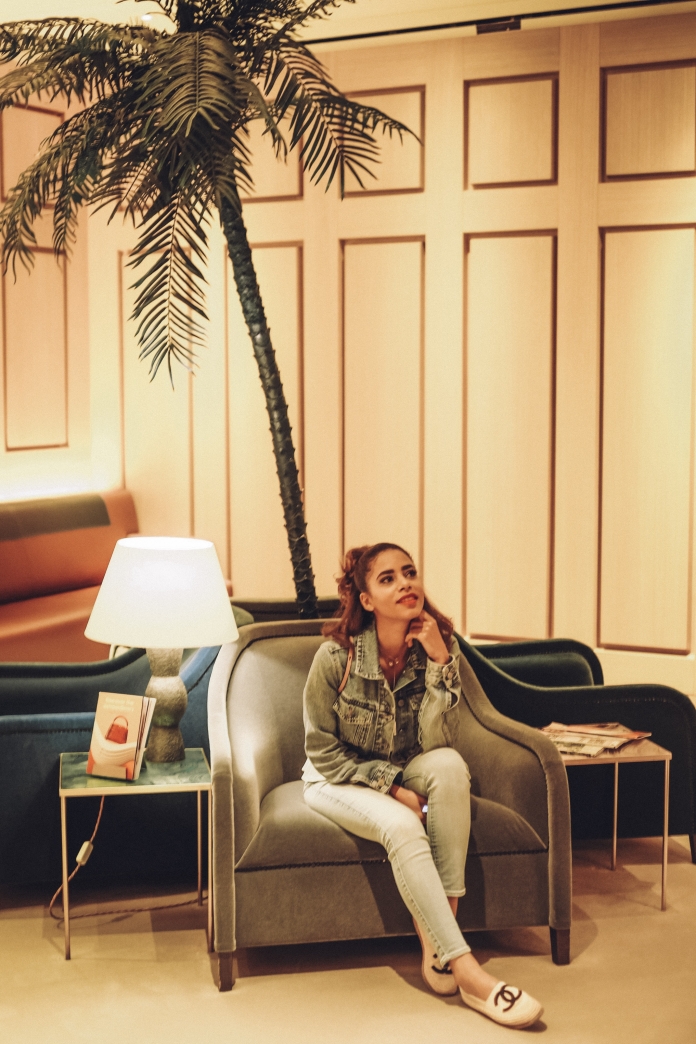 London to me means shopping till I drop and the one place I spend most of my money on is in Selfridges. I mean the department store has everything I need and want. Just like most of you, I visit London every summer for as long as I can remember, I think it's a rite of passage for any that's Khaliji.
This time visiting Selfridges I couldn't help but notice all the fine difference in the department store, let's just say Selfridges got a face lift and money well spent. It's so much easier to navigate through the store and so much brighter so everything looks shinier. The biggest difference for me would be the accessories hall, which is one of my favourite parts of the store.
So let's take a walk through my entire day at Selfridges:
The first thing I do at Selfridges is head straight to the design studio, I love checking out what new brands they have in store and they had so many brands I didn't know of and brands that weren't there the last time I visited which was last summer. Some of my top favourites were Caroline Constance, Zimmermann and Self Portrait. I have to admit I was so impressed by the Zimmermann corner as it was a store in store kind of boutique and they had the most amazing selection from the brand.
Then I usually head over to the denim section, I love denim and getting lost in this world is just a dream to me. I was surprised to see that they had the Good American by Khloe Kardashian in the store, I've actually never shopped from the brand by it was great to see the product and check out the quality and fit of the jeans. 
After than I usually head to the shoe corner, which is just every girls dream to be honest. Its spacious and easy to find the designers. Of course you have your usual which are Dior, Chanel, YSL and Christian Louboutin (side note, I got my 16th pair of So Kate at the store in metallic red and they are to die for) Getting back to the shoe corner, you also have the Aquazzuras and No.21 more in the middle room, which is so hard to pass by and not get lost in what I want to call a trap maze! 
Then before I indulge onto the bigger purchases, I always pass by the perfume room. Selfridges has some exclusive brands that I've never heard of before but they smell so divine. The ones that stood out the most to me was Bond 21. Apart from the gorgeous bottles I absolutely loved their scent.
 Let's move on to some glitter and sparkle, what's a department store without a little sparkle right? The glitter room in Selfridges is just every girls best friend. They have all the best high-end jewellery brands from Tiffany, to Cartier to the newly opened Messika. I spent a good 20 minutes just playing around with all the diamond rings and ear cuffs, so many of the jewellery at the boutique are exclusive to the Selfridges boutique in celebration of the boutique opening and the 10-year anniversary of the brand.
Ok can we now talk about the lunch that I had at the newly opened Italian restaurant at the rooftop called Alto by San Carlo. Alto by San Carlo is a concept restaurant by Selfridges just recently opened up and it looks like a botanical garden with so much fresh air. The food tasted like it was homemade and had an authentic taste, kind of made me miss Italy. Well I ordered the Penne pasta with tomato sauce and the Burrata that's so worth trying. Fair warning you do need reservations to get in as they seemed to be fully booked.
After lunch walking around and doing some more shopping just wasn't what I was looking forward to doing. Thankfully Selfridges has the best personal shopper space that you can enjoy shopping as if you were in your own home. No really felt like that could have been my closet. It's one of my favourite part of the whole shopping experience in Selfridges. Honestly the girls are so helpful and will get you pieces I am sure you would be able to find on your own. So I took my time while my personal shopper Lexi who is such a sweetheart (highly recommend her) she got my sense of style just right and got me all the beautiful pieces that you can see from the photos.
Finally, the best part of shopping at Selfridges is the TAX BACK! yup I love it when I get some of my money back, I mean who doesn't. Selfridges has one of the chicest tax refund lounges I have ever seen and they also have a VIP section for big spenders and families. Another way to feel comfortable while doing your tax refund is through the personal shopper experience, which is what I did. I gave Lexi all of my receipts and bags and she handled everything and also had my bags delivered to my hotel room within hours while I went exploring more of London.
So if you're in London don't forget to stop by Selfridges and shop!
The post SELFRIDGES appeared first on The Fierce Diaries – Fashion & Travel Blogger.